Social distancing to Distant Socialising #braaitogether
As a company, our primary goal has always been to ensure people get together around a braai. It has always been the start of incredible memories.
We are however in a very different environment at the moment, and whilst we need to braai alone, we want to encourage people to braai together. Whatsapp, Zoom and skype are all ways to connect.
How to enter
To enter all you need to do is send a screen shot of your 'VIRTUAL braai'. This can be done on most smartphones, but can also be done by someone standing behind the phone.
You can Whatsapp your pictures through to 0642020859
It does not matter what brand of charcoal or wood you use or where you are in the country. This is about sharing our braai moments.
Some Examples
Please find a few examples of entries below. Thanks so much for all that have entered so far!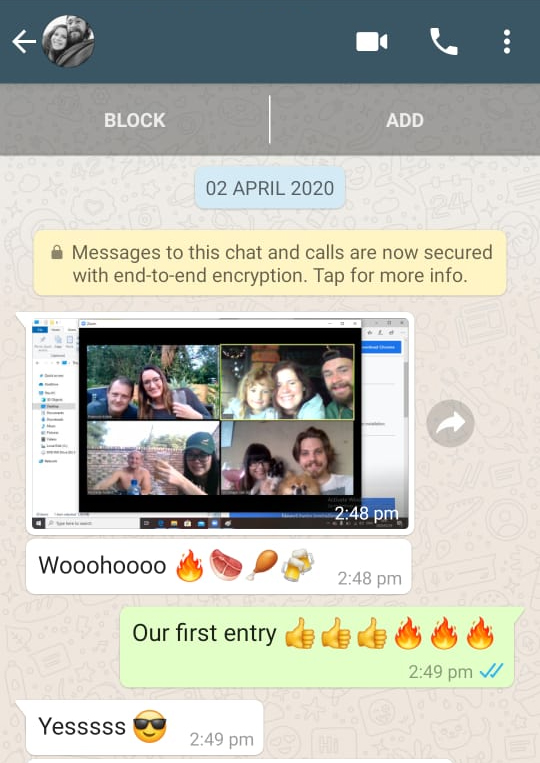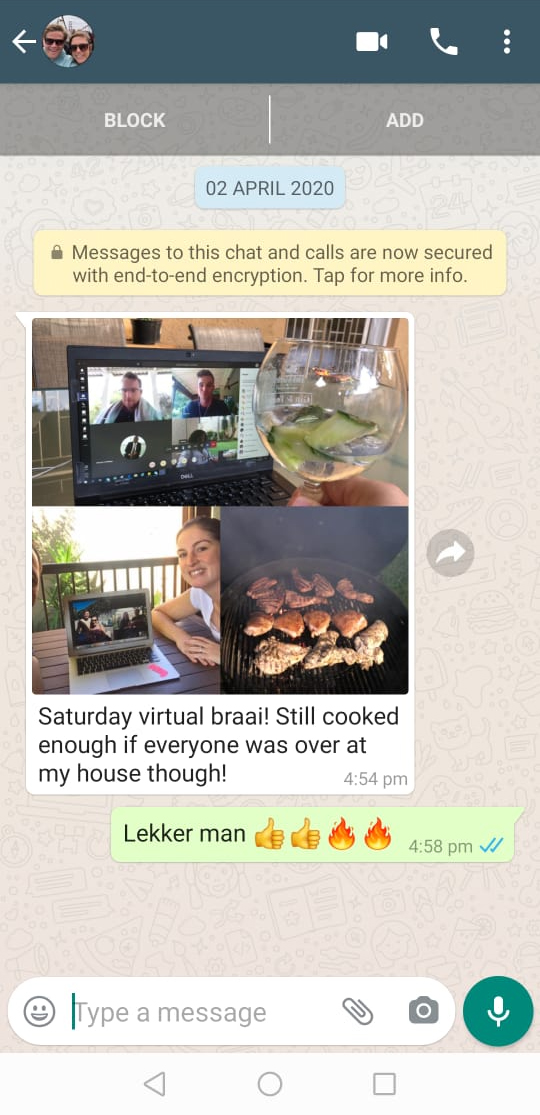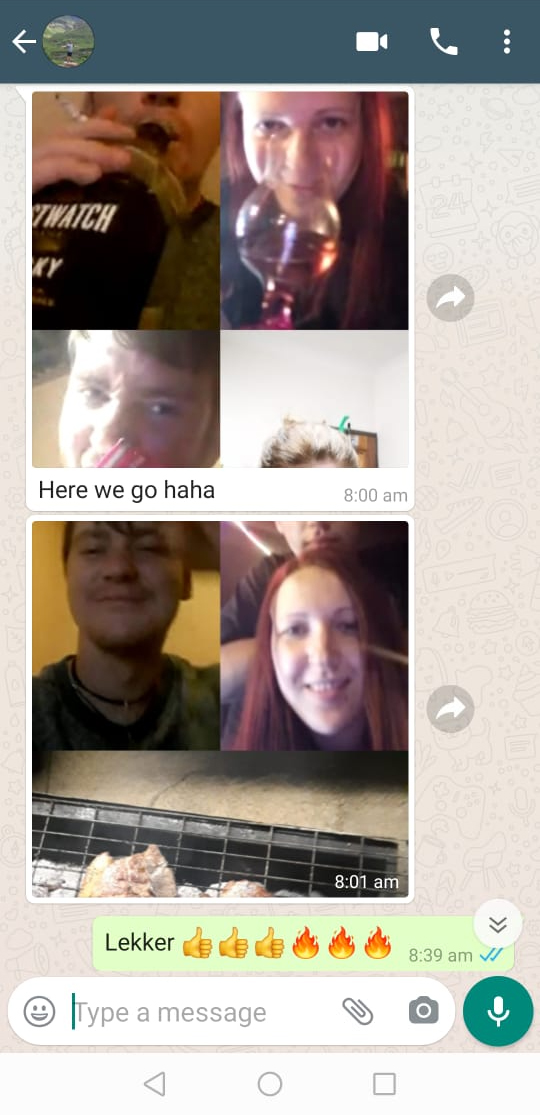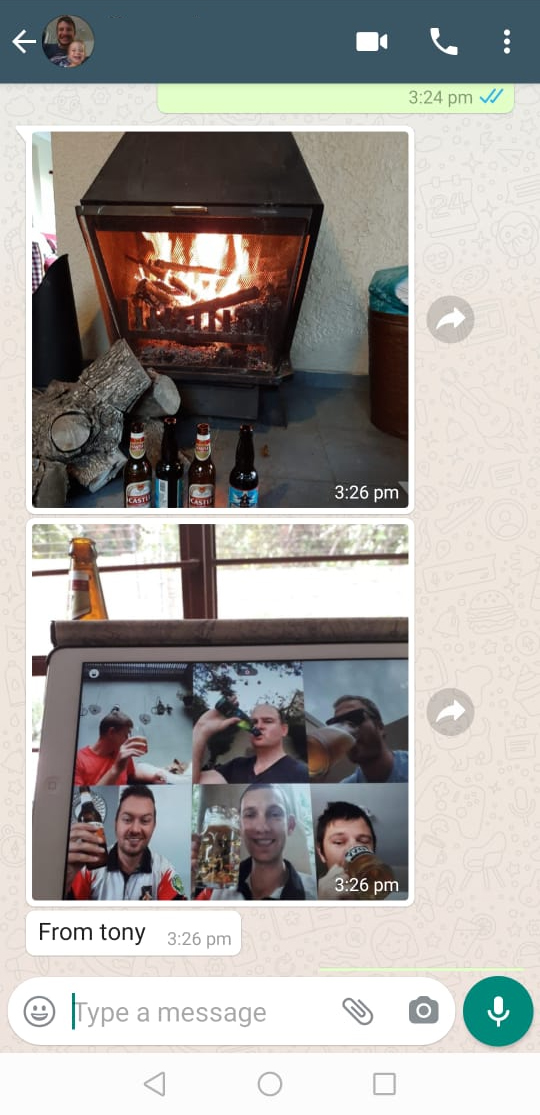 1st Prize – R15000 braai
This prize goes out to one lucky winner and it can be anywhere you choose. We will contribute R15000 to your ideal braai. You can decide what you want to do with the prize, but a braai has to be part of the equation 🙂
2nd Prize – Ignite Briquettes
A years supply of our premium briquettes! That's 52 bags of the our premium mix.
3rd Prize – End of Lock down party
At the end of Lock down and under the governments advice we'd like to invite everyone for a huge party in the Midlands. Sierra Farm have agreed to have us, and the venue can host up to 10000 people. We'll be getting bands, tents and of course massive braai areas – and everyone that enters is invited with a 50% discount on tickets.